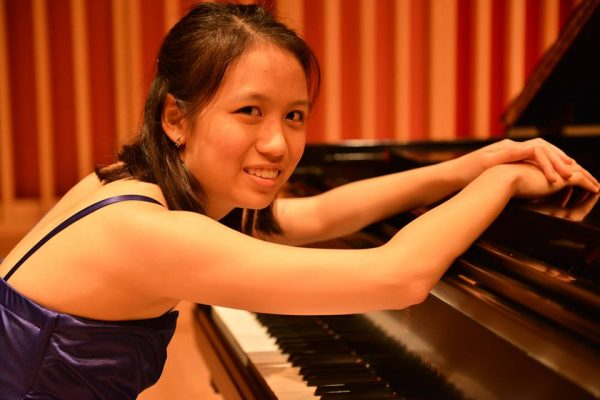 Adept at both the practical and academic sides of music, Frances Lee is a versatile performer who strongly believes that musicians benefit from a holistic education. She tends towards creative programming choices and particularly enjoys finding and presenting lesser-known works that deserve greater recognition. Having performed extensively as soloist, chamber musician, collaborative pianist, and orchestra player, she believes that there is something to be gained from every musical experience – and teaching is no different! She strives to share her passion for music with every student she teaches, while always placing the priority on their personal interest and development.
Born in Singapore, Ms. Lee studied at The Purcell School for Young Musicians, a specialist music school in England, where she studied with Rustem Hayroudinoff. She graduated as a straight-A student from the Bard College Conservatory of Music with a BMus in Piano and a BA in German Studies, studying with Peter Serkin and Melvin Chen. In conjunction with her Senior Project in German Studies, Ms. Lee gave a lecture-recital on Fanny Mendelssohn-Hensel's piano cycle Das Jahr. She received the Stephen and Belinda Kaye Scholarship during her time at Bard, and was awarded the Bard Conservatory Prize. She is currently pursuing her Doctor of Musical Arts degree at The Shepherd School of Music, Rice University, in Houston, TX, where she previously attained her MMus in Piano Performance. She is a student of Brian Connelly and a recipient of the Gwendolyn Jaster Lederer Scholarship in Piano.
Ms. Lee was a guest artist on the Context concert series in Houston in 2017, a performance that was later broadcast on Houston Public Media. She has performed internationally and made her concerto debut with the Bard College Conservatory Orchestra in 2011 under the direction of Leon Botstein. She participated and performed in the World Piano Pedagogy Conference in 2003, the EPTA (European Piano Teachers Association) UK Conference in 2005, the Young Artists Program at Yellow Barn in Vermont in 2011, The International Holland Music Sessions in Bergen, North Holland in 2012, the Sarasota Music Festival in Florida in 2016, and the Young Artist Chamber Music Program at Kneisel Hall in Maine in 2014 and 2016. Ms. Lee obtained her DipABRSM (Diploma of The Associated Board of the Royal Schools of Music) at the age of 11 and received a Distinction for her LRSM (Licentiate of the Royal Schools of Music) at the age of 13.