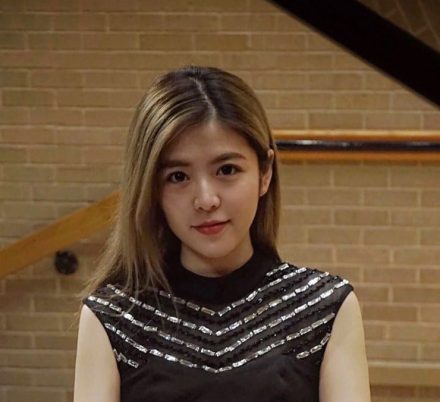 Hongnan Liu was born in a beautiful city where in south west of China, Chengdu. She began studying piano at age of six, and she went to the middle school and high school of Sichuan Conservatory of Music. In 2016, she received her bachelor's degrees from the this professional music school. In the Sichuan Conservatory of Music she studied with associate professor, Jing Huang. She was teaching from the second year of her college life and her students follow her for learning piano lessons more than two years until she came to the USA.
Ms. Liu came to the USA to study in the Piano Performance major for her master degree  in the Moores School of Music at University of Houston. She has performed as a soloist and also chamber musician both in China and United States. She finished her solo recital for graduation on February of Spring semester 2018 and she also took some master classes from piano professor who comes from other places.
Ms. Liu is studying with a fantastic professor who is a famous pianist and director of piano major of Moores School of Music, Nancy Weems. And she is going to receive her master degree within one month. Moreover, she did very good in academic aspect. She is doing accompanist stuff and teaching work at the same time. Moreover, Hongnan loves to singing and she won the third of a Chinese song competition in the United States.