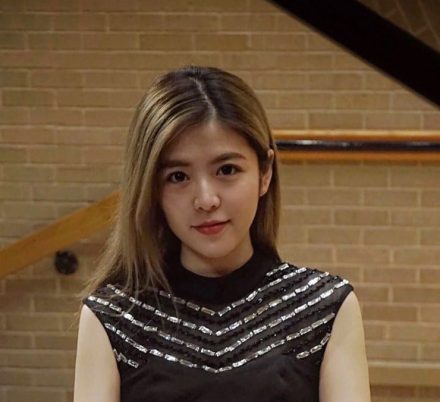 Ms. Hongnan Liu was born in the beautiful city of Chengdu, in the southwest of China. She began studying piano at the age of five. She was captivated by music and piano and grew a passion for performance since her young age, so she went on to attend the Sichuan Conservatory of Music throughout her academic career. In the Sichuan Conservatory of Music she studied under associate professor, Jing Huang, who encouraged her to become a piano instructor. Ms. Liu began her teaching career starting the Sophomore year of college and number of students stayed under her tutorage until she left the country. In 2016, she received her bachelor's degrees in Piano Performance from the SCM and decided to advance her studies in the United States.
Ms. Liu came to America to pursue her master degree in the Piano Performance in the Moores School of Music at University of Houston. Ms. Liu studied under the highly accomplished professor, Nancy Weems, who is a famous pianist and the former director of piano major for Moores School of Music. She also had taken many master classes from respectable piano professors from all around the world. She finished her solo recital for graduation on Spring of 2018 and received her master degree the following summer.
Ms. Liu has performed as a soloist and chamber musician in both China and United States. Now Ms. Liu has dedicated most of her time in raising the next generation of piano students. She welcomes students of all ages and skill levels with her patience and fun lessons.