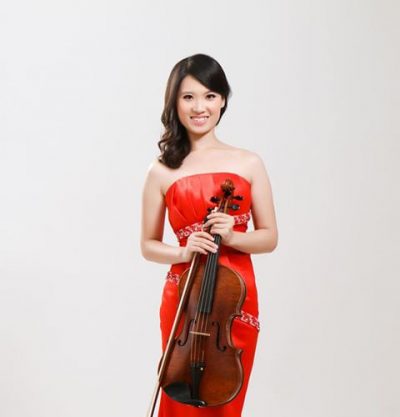 Rui Li is SAA (Suzuki Association of the Americas) member, Suzuki Certified Violin teacher.
She was born in China, began her violin studies at the age of four years old. She attended " Central Conservatory of Music" in Beijing and came to the United States with the full scholarship to Carnegie Mellon University and the University of Houston.
She has performed in various orchestras and quartets in the United States. She has performed with Lorin Maazel in Castleton Music Festival in 2012, and she has performed with the Carnegie Mellon University Orchestra in Carnegie Hall in New York. She earned a lot of competitions since her early age, including the Carnegie Mellon University Baroque Concerto Competition in 2013. She is currently pursuing her doctorate in viola performance at the University of Houston. She is the principal violist in UH Moores School Orchestras.
In her teaching, she loves to make music with her students together and see their progress through everyday practice.