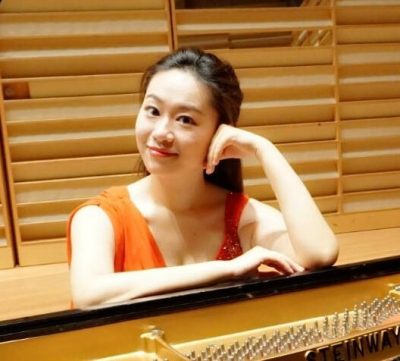 Ms. Kelly Fan originally comes from China. She previously graduated from Anhui Normal University (China) and obtained Bachelor's degree of Music Education. After then, Ms. Fan came to U.S. for pursuing mater degree of music performance. In 2016, she graduated from State University of New York (SUNY) at Fredonia and obtained Master degree of Piano Performance. Currently she is the member of Music Teachers National Association (MTNA) and the member of Texas Music Teacher Association (TMTA).
When Ms. Fan was studying in SUNY, she followed Dr. Dmitri Novgorodsky and Dr. Anne Kissel Harper for mastering Piano Performance and Collaborative Piano Performance. At the same time, she followed Ms. Julie Newell for systematic Vocal training. She was the teaching assistant of piano and ambassador of the University for enrolling students in China. Because of her excellent score and performance, she was awarded by Bromely Scholarship and Sorel Scholarship. Besides, she was the pianist and a choir member of First United Presbyterian Church in Dunkirk.
During her stay in U.S., Ms. Fan held several piano open recitals. She is an experienced piano teacher with both theoretic and practical teaching skills. She is good at mentoring different students in different performance level, by using different tutorial ways and methods. She can adapt to students from different culture and multiple disciplines.