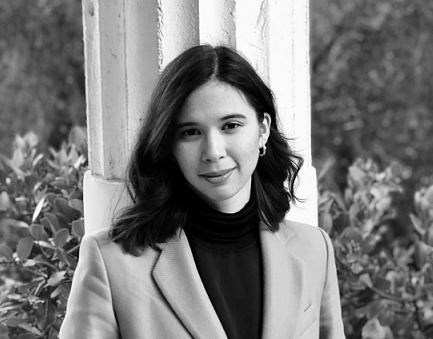 Inga Liu, a native of San Jose, started studying the piano when she was 3 and the violin when she was 5. She earned her joint Bachelor of Music degree in Violin Performance with academic honors at New England Conservatory and Bachelor of Arts Degree in economics with a minor in English at Tufts University, magna cum laude. She is currently pursuing her Master's of Music degree with Kathleen Winkler at Rice University. Other primary teachers include Ayano Ninomiya, Nicholas Kitchen, and renowned pedagogue Wei He.
Ms. Liu is an accomplished orchestral musician, having played in acclaimed ensembles such as the Lucerne Festival Academy, the Boston Philharmonic, the Shepherd School Symphony Orchestra, principal in the New England Conservatory Symphony orchestras and with the Tanglewood Music Center Orchestra. As a Tanglewood alumnus, she was invited to perform with Yo-Yo Ma at the Kennedy Center in honor of Maestro Seiji Ozawa.
Teaching has always been a part of Ms. Liu's musical career. She has worked with young children, including teaching several string programs in the elementary and middle schools in the Somerville District in Massachusetts. She has coached both orchestral youth groups as well as chamber groups at the preparatory level and taught private lessons in both piano and violin throughout the Bay Area, Boston, and Houston.