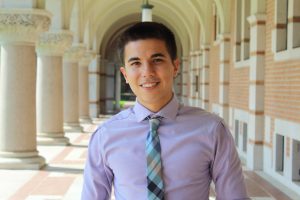 Héctor Melicoff, from Monterrey, Mexico, has never known a life without music and pedagogy in it. Born into a family of musicians, he received intense musical education from the age of 4. His own mother is a veteran piano teacher, expert in the Suzuki teaching method, and he saw and heard music lessons taking place every day in his own home. Under his mother's mentorship, he started teaching at the age of 16. Since then, he has taught students of all socioeconomic backgrounds and ages (ranging from children aged 3 to senior citizens) in both English and Spanish. His main goal is to get his students to share the joy of music-making that he experiences every day.
He's also had extensive experience as a performer. He has performed solo recitals regularly in venues in all of Monterrey, ranging from underserved schools to major venues. He maintained an active career in Houston, as well, where he lived for 5 years. He's also performed in halls in Spain and France. In 2018, he obtained the first prize in the First International Piano Festival of Xalapa, where he played with the Xalapa Symphony Orchestra conducted by Philippe Entremont.
He studied for one year at the School for Higher Learning of Music and Dance of Monterrey (ESMDM by its initials in Spanish), where he was placed directly in the fourth year of study, the highest possible placement. After that, he was awarded a scholarship by the Mexican government and local businessmen that allowed him to transfer to Rice University's Shepherd School of Music, where he graduated cum laude in May 2017 under Dr. Robert Roux's guidance. He is currently working on obtaining his Master's degree at the Chicago College of Performing Arts, where he is studying with the acclaimed Mexican pianist Jorge Federico Osorio.